Welcome to SoberPortland.com!
Drug addiction, alcoholism and mental health problems impact the families of our communities.  Our primary purpose is to provide Oregon's families and treatment professionals with easily accessible information on drug addiction, alcoholism and mental health related prevention and treatment options.  There is help available and we're here to help you find it.
We strive to keep SoberPortland.com as up to date as possible.  If you have treatment related questions, if you are a professional looking to be added, or to change your information within our directory, please contact us here.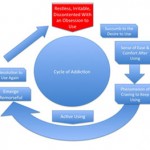 Addiction is an insidious affliction of the mind, body and spirit, and an addiction intervention of some description is usually needed to interrupt the process and set a new path. Centered in a distorted view of the world and its people, the sufferer of addiction accumulates vast amounts of internal anguish manifesting itself in a myriad of ways – anxiety, anger, depression – pain. In order to cope with this internal disturbance, the sufferer uses methods of self-medicating that provide temporary relief of the pain. So addicts use and drink for the effect produced, hence, using is actually a … Read more...
Portland Interventionists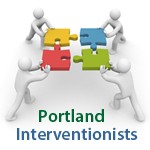 When working with a loved one who is resistant to the idea of getting help, intervention can be a wonderful tool. The myth that an individual must "hit bottom" before becoming willing to accept help is simply not true. A well-executed intervention can create the necessary willingness for your addicted loved one to enter treatment and begin the process of recovery. Below is a list of local interventionists. While we cannot guarantee the outcome or results of your intervention, each of the interventionists below has been vetted and will provide you with excellent information and training to … Read more...
Portland Inpatient Treatment Centers
On this page you will find local resources for Portland treatment. We have listed both inpatient treatment for chemical dependency and mental health issues. While we cannot make promises regarding success rates, we have done our best to vet these programs and trust that they will deliver quality care for you or your loved one. There are specific advantages to both inpatient and outpatient treatment. Please educate … Read More...
Portland Sober Living

On this page you will find resources for sober living or halfway houses. These residences can be a vital link in helping someone make the transition from treatment back to "real life." Likewise, they can be a good resource to help someone who may not need an inpatient program have the daily accountability needed to be successful in an outpatient setting as they begin the process of recovery. Each living … Read More...
TAKE12RADIO with the Monty'man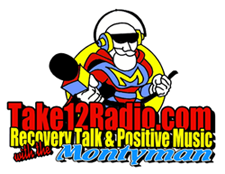 "Monty Meyer. (the Monty'man) is the owner and Executive Producer of K.H.L.T. (K-HALT) Recovery Broadcasting, The
Take 12 Recovery Radio Show
and Sponsor to Sponsor Recovery Publications A web site publication that has been serving the recovery community since 1997 Sponsor to Sponsor is where K.H.L.T. was birthed. With years working on the Pastoral Staff of his Church and with local drug & alcohol services Monty's work is primarily with those who have a desire to become whole through the process of recovery."