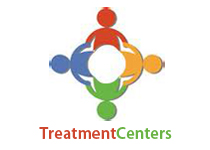 On this page you will find local resources for Portland treatment. We have listed both inpatient treatment for chemical dependency and mental health issues. While we cannot make promises regarding success rates, we have done our best to vet these programs and trust that they will deliver quality care for you or your loved one. There are specific advantages to both inpatient and outpatient treatment. Please educate yourself as best you can about both as you consider these Portland treatment programs. Each of these programs has people standing by to answer your questions and educate you about the treatment process and their program requirements.
Please feel free to ask any questions you may have. Please refer to our Resources page for some good questions to ask as you discuss your case with the individuals you will be speaking with. As always, if you have any questions, please don't hesitate to contact us by clicking here or calling us at 888-866-9010.
---
Lifeline Connections
1601 E. Fourth Plain Blvd.
Vancouver, WA 98661
Primary Contact - Shannon Edgel
Call us at 360-397-8246
Email us here
Demographic groups:
Young adults, mature adults

Area of expertise:
Drug/Alcohol addiction, mental health, co-occurring, IOP, OP

Insurance accepted:
All WA & OR Providers
Additional Information:
We service deaf clients
---
Northwest Behavioral Healthcare Services
18000 SE Webster Rd.
Gladstone, OR 97027
Primary Contact - Kristine Bella, MA, ATR-BC, CADC I
Call us at 503-722-4470
Email us here
Demographic groups:
Adolescents, 12-17 yrs old, mental health, substance abuse, eating disorder issues

Area of expertise:
Secure residential, dual diagnosis, "most difficult to treat"

Insurance accepted:
Most commercial, including Kaiser

---
De Paul Treatment Centers
Call Admissions at 503-535-1151
Email us here
Demographic groups:
Adults, adolescents, families

Area of expertise:
Drug & alcohol treament, co-occuring mental health disorders, pain management, family therapy, CRAFT, IOP
Insurance accepted:
BCBS, Kaiser Providence, HealthNet, Moda, PacificSource, UHC/USH
Additional Information:
Bilingual (Spanish)
---
Cedar Hills Hospital
10300 SW Eastridge Street
Portland, Oregon 97225

Primary Contact - Larisa Klein, MA
Call us at 503-944-5000
Email us here
Demographic groups:
We provide inpatient, partial hospitalization and intensive outpatient programs for mental health and chemical dependency for adults 18 years of age and older. We provide specialty programs for psychiatry, detox with three specialty programs: Exclusively Women, Behavioral Pain Management and a Freedom Care Military Program. We provide free assessment and referral services 24/7.
Area of expertise:
Acute psychiatric crisis, detox for alcohol, drugs, prescription medications, medication assisted treatment, group therapy, individual and family therapy, PTSD, depression, bipolar disorder, schizophrenia, psychosis, co-occurring disorders.
Insurance accepted:
Aetna, Beech Street, Cigna, Clackamas County, Coventry/First Health, First Choice Health Network, Great West Healthcare, Oregon Commercial (Managed by Value Options), Kaiser Permanente (MH IP Only), Humana (Managed by LifeSynch), IMS-Independent Medical Systems Ltd., LifeSynch (formerly CorpHealth)/Humana, Magellan Behavioral Health, Managed Health Network (MHN, Inc), Managed Healthcare Northwest (MHN PPO, Caremark PPO, UMR), MultiPlan/PHCS, ODS Health Plan (MH only), Optum (UBH, PBH, UMR, United Healthcare), Pacific Source Health Plans (managed by Managed Healthcare NW), Pacificare, Regence BCBS (MedAdvantage), Samaritan Health Services, Sterling Health Plans- FFS, Medicare Advantage, Three Rivers Providers Network, TRICARE, Trillium Community Health Plan, Inc., Tuality Health Alliance, Value Options
Additional Information:
Bilingual (Spanish, Japanese); Cedar Hills Hospital is the only freestanding, private psychiatric hospital specializing in psychiatry and addiction treatment. We have nine board certified psychiatrists and an addictionologist to provide care for our patients 24/7. We would be happy to provide an informational interview and tour of our beautiful hospital and outpatient services. We hope to be the first step on the road to healing and recovery.
---
Astoria Pointe
263 West Exchange
Astoria, Oregon 97103
Primary Contact - Intake
Call us at 877-435-7790
Email us using a Secure Contact Form
Demographic groups:
We treat those over the age of 18 and their families. We are LGBT inclusive and sensitive.
Area of expertise:
Detox, Treatment Center, IOP, and Sober Living. We specialize in gender-specific chemical dependency and co-occurring disorders treatment. We use abstinence-, evidence-, and experiential-based therapies.
Insurance accepted:
Yes, we work as an out-of-network provider for PPO plans
Additional Information:
Please call anytime with your questions. We will work with you, your clients to make admission as easy as possible.
---
Hazelden in Springbrook
1901 Esther St.
Newberg, Oregon 97132

Primary Contact - Betsy Haverlandt, MBA
Call us at 503-798-3235
Email us here
Demographic groups:
Adults, families, health care and other professionals, LGBTQ, trauma, and other co-occurring disorders
Area of expertise:
Residential treatment for addition and co-occurring disorders
Insurance accepted:
Yes, all major insurances accepted
Additional Information:
Hazelden has over 60 years of experience in treating addiction that destroys families and lives every day. We holistically treat the addict and their family with dignity and respect.
---
American Addiction Centers
902 SE 78th Ave.
Vancouver, Washington 98664
Primary Contact - Joey Smith, Treatment Consultant
Call us at 360-601-6827
Email us here
Demographic groups:
Dual Diagnosis adult and adolescent population
Area of expertise:
Drug/Alcohol addiction, Eating Disorders
Insurance accepted:
Yes, most/out of network benefits
---
Awakenings by the Sea for Women
1325 N. Holladay Dr.
Seaside, Oregon 97138

Primary Contact:
Larry Mendoza
Call us at 503-738-7700
Email us here
Demographic groups:
Women 18 and over
Area of expertise:
Treatment curriculum consist of medically managed detoxification, 30-90 days of residential treatment for substance abuse, life skills, women's issues, relapse prevention, codependency, relationship work, self-esteem / body image, spirituality, healthy mindful eating
Insurance accepted:
All major insurance
Additional Information:
On-site Physician and 24/7 nursing. Family program, Intensive Outpatient Program
---
---
Bridges to Change
10570 SE Washington
St. Ste 201
Portland, Oregon 97216
Primary Contact -
Katelyn Bessette, LPC, CADCII
Call us at 503-465-2749
Email us here
Demographic groups:
Adults 18+, individuals exiting incarceration
Area of expertise:
We provide clean and sober and mental health housing for individuals low-no cost. Rental beds range from $360-$480 for a shared room. We also have job development mentors, recovery mentors and recovery support services. Bridges to Change is introducing an intensive outpatient treatment center for addictions and aftercare services for alumni.
Insurance accepted:
OHP
Additional Information:
Bilingual (Spanish)
---
The Salvation Army Portland Adult Rehabilitation Center
6855 NE 82nd Ave
Portland, Oregon 97220
Primary Contact:
Captain Violet Aird
Call us at 971-230-5300
Email us here
Demographic groups:
We serve men who are looking to live a sustainable life in recovery

Area of expertise:
Our FREE Program provides rehabilitation for addiction in areas of but not limited to: drug/alcohol, gambling, sex/porn addiction.
We offer:
Individual and group Counseling
Substance Abuse Education
12-Step Program
Anger Management Classes
Work Therapy
Bible Study and Chapel Services
Re-Entry and Alumni Support
GED Completion Program
Recreational Activities
Insurance accepted:
No
Additional Information:
Bilingual (Spanish)